— Complete your profile and start chatting for free —
Complete at least 90% of your profile and for 12 hours get 5 minutes free live chat with each of our ladies.
Register and fully complete your profile to engage with these ladies.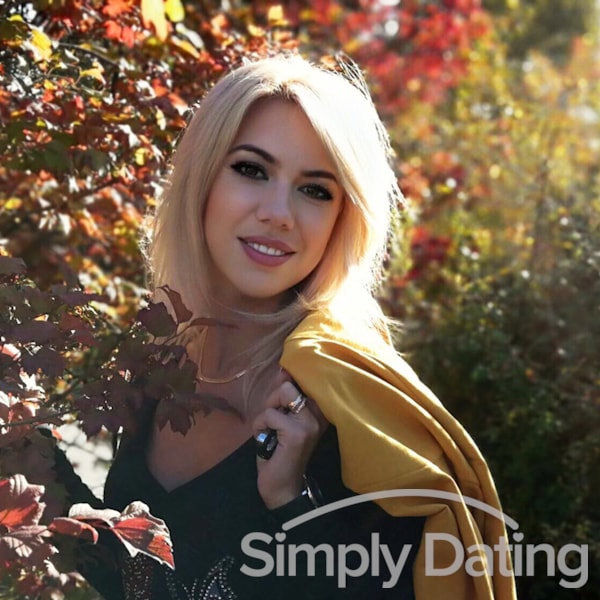 MY INTRODUCTORY VIDEO
Please note: the ladies may mention other sites that we operate as part of the Simply Dating Network. See the terms and conditions for a list of all of these sites.
Additional photos
Personal details
Willing to relocate to another country
English, Russian, Ukrainian
I would hate to bore you by telling you how wonderful I am by attaching to my name a bunch of flattering adjectives. I am sure that you have already found this about two hundred times in all the other profiles. I believe that words are cheap, but actions speak much louder, so why bother? So, why not start with a bad stuff – I am impulsive and restless at times, I can't kill a fly, I cried twice like a little girl when I watched "Notebook," There is something about the nighttime that I find magic, if you will, which keeps me up working or hanging out aimlessly. Can you relate? I have little patience for flakes and fake people – those who smile while being angry on the inside, as I never know what they keep up their sleeve. How about you? What annoyed you today? And what made you weak in your knees from joy and pleasure?
You are curious about the world around you. You can take a joke and are not easily offended. You are very straightforward person and not afraid to say sorry when you are wrong. You are communicative, kind, cheerful and strong person. You lead active life and try to keep your figure in a good shape. You are generally happy. The rest is negotiable. I'm looking for someone to share life with; lazy days, laughs, deep discussions, dreams, adventures, embraces, hand holding, heartfelt connection and more. Looking for an easygoing gentleman with a kind heart…
Be happy together with my lovely man!