— Complete your profile and start chatting for free —
Complete at least 90% of your profile and for 12 hours get 5 minutes free live chat with each of our ladies.
Register and fully complete your profile to engage with these ladies.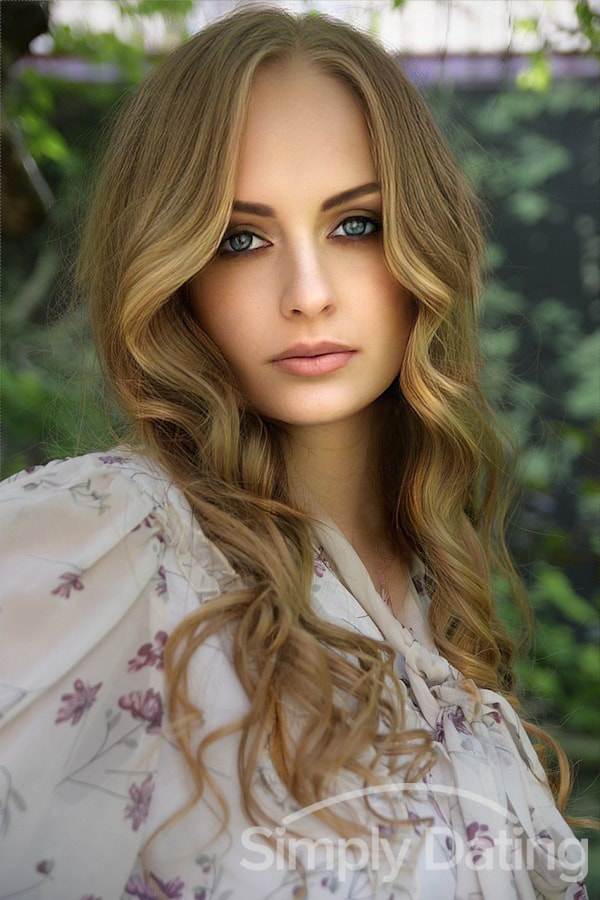 MY INTRODUCTORY VIDEO
Please note: the ladies may mention other sites that we operate as part of the Simply Dating Network. See the terms and conditions for a list of all of these sites.
Additional photos
Personal details
Administrative / Secretarial / Clerical
I was born and lived all my life in amazing city called Kharkov. I graduated from university with distinction and got the specialty named "Political scientist". I am an active person who needs constant movement and activity. That's why after I graduated, I have continued studying in Sweden. From the age of 21, I work in a political sphere. At the moment I am assistant-consultant to the People's Deputy of Ukraine. You know, I like to help people and feel that my actions bring the kindness in this world. I do volunteer activity helping ukrainian army, immigrants from the Eastern part and poor children. I am not afraid of receiving the new experience and emotions. I adore travelling and to see the world in all his manifestations and features.
It is important for me that the man responsibly treated his family. I want him to be my friend, partner and "companion-in-arms". At last I want to feel that I am married and to feel I am "as behind a stone wall". I want to find the man who will feel the world as I feel it. The man who will be my partner in knowledge of the world and search of the harmony.
What a pleasure people get when their dreams become a reality! I already imagine how much I will be happy when I achieve everything that I am dreaming about all my life. I dream of a big and strong family, eternally healthy parents and inseparable relationships with friends.
Life is a constant self-education and the acquisition of experience. I am in the constant process of finding new knowledge, sensations, skills. I like outdoors recreation, visiting various exhibitions, events, concerts, festivals, trainings. But apart from the dynamic interests there is another one weakness is to grow the flowers. It is a good opportunity to connect with your inner world.
Music expresses mood and feelings and sometimes the character of a person. My feelings are expressed by funk, trip-hop, indie pop, Britpop. I highlight such singers as Depeche Mode, Jamiroquai, Radiohead, De-phazz, Muse, Coldplay, etc.