Lovely Natalia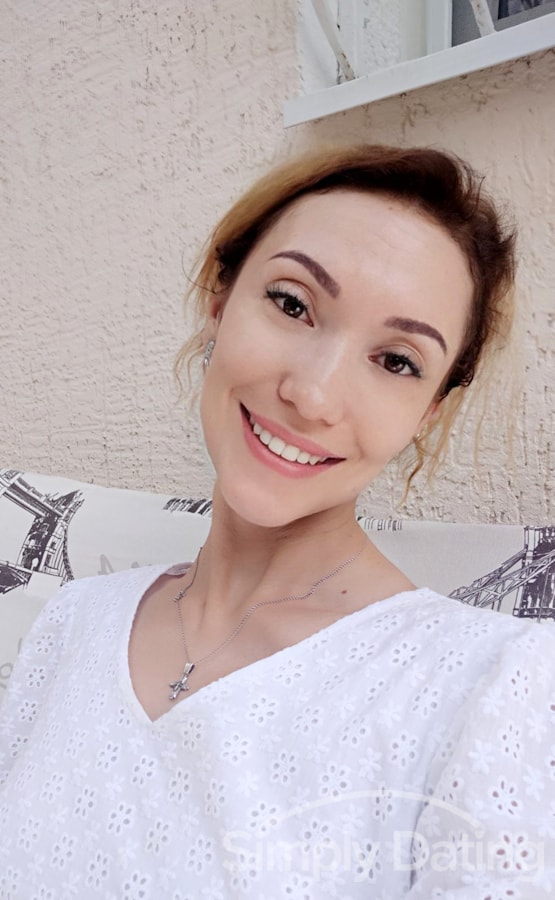 MY INTRODUCTORY VIDEO
Please note: the ladies may mention other sites that we operate as part of the Simply Dating Network. See the terms and conditions for a list of all of these sites.
Additional photos
Personal details
15 yr old male
13 yr old female
Willing to relocate to another country
No occupation / Stay at home
I am always told I have a Hollywood smile and deep bottomless eyes, but I so wish someone would notice my kind heart, meaningful thoughts and gentle soul. I believe that the greatest treasure in this life is love. It is hard to describe myself, because it is proven that other people see us differently, but I still hope that others notice my honesty, sincerity, responsiveness, empathy, reliability, love for this world and desire to make it a little better. My life is bright and full, and I have no right to complain, but every night, when I close my eyes, I start dreaming about real woman's happiness, about an opportunity to take care of someone, to give them my love every day. It seems to me that my destiny will find me soon, but I decided to make his search easier and now I am here. Don't miss the opportunity to get to know me better if you already feel a connection between us.
On this site, I want to meet the man with whom we will create the perfect couple. In fact, it is impossible to describe the man I would like to have by my side. I dream to meet here a man who will look in the same direction with me, who will have the same life principles and values, who will want to travel with me and enjoy every second of our life together. Honesty, loyalty and understanding should be his first priority in a relationship, I should be 100% confident in him and not be afraid for our relationship, even if many kilometers separate us from each other. I am looking for my other half, my missing soul mate. Maybe looking at my pictures makes you feel like your heart is beating faster..
Visit Machu Picchu in Peru
Yoga and self-development books
If you are not familiar with Ukrainian cuisine, then I will tell you about my gastronomic discoveries)) - Borscht, dumplings with cherries, lard. I also love Italian cuisine - pasta with seafood, lasagna. I love seafood - shrimp, oysters and mussels. And in general I know how to cook a lot of things and I spend quite a lot of time on it.
I don't have any favorite artists. It all depends on my mood.Okean Elzy, Hard kiss, Alone in the canon, Onuka, Bon Jovi, Scorpion, Queen, Lady Gaga