— Complete your profile and start chatting for free —
Complete at least 90% of your profile and for 12 hours get 5 minutes free live chat with each of our ladies.
Register and fully complete your profile to engage with these ladies.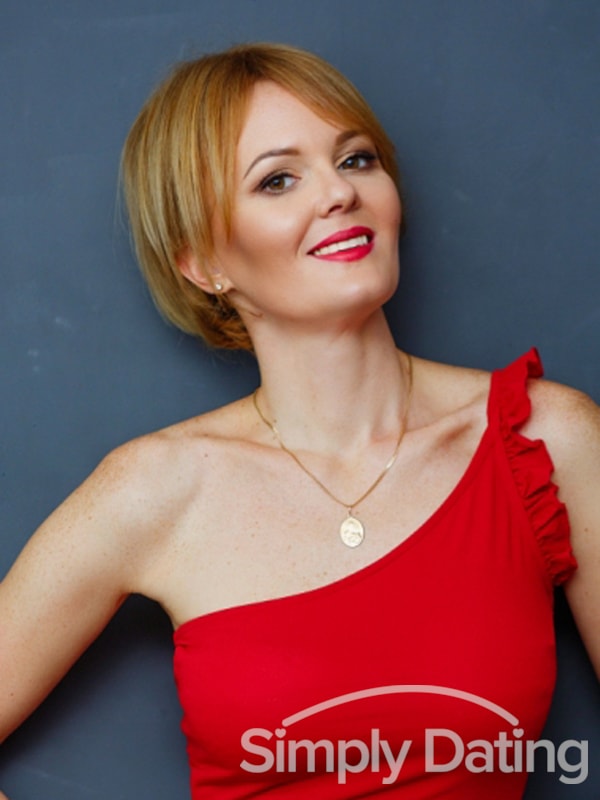 MY INTRODUCTORY VIDEO
Please note: the ladies may mention other sites that we operate as part of the Simply Dating Network. See the terms and conditions for a list of all of these sites.
Additional photos
Personal details
Willing to relocate to another country
I have a many-sided personality. On the one hand I am funny, active and sociable. I like being active in life, learning new things, seeing new places. I get along with people quite well. On the other hand when necessary I can be very responsible, serious, faithful person. It's also possible to see it by my work. But in every life situation you will find me as a kind, fair and correct person. I can be quite romantic in the right situation too :). In general the people who know me always describe me as responsive and honest person.
I search for a sympathetic man, kind, honest, decent, faithful and calm. I dream of a family man who loves children and animals. I know that there are no perfect people in the world, all I want is a good person, a person whom I can trust. It will be great if he is an optimist in life, no matter what happens, he is always ready to act and find solution, he is not afraid of anything. I would like to meet a man, who has an easy-going personality and who knows how to enjoy his life, but at the same time he is practical and knows what he wants from life.
I think that active lifestyle is really important today, that's why I prefer to have an active rest, traveling, when I am not busy with work. I like to travel a lot, I like to see new places and study new cultures, I like sports especially fitness; it keeps me active and energetic. Sometimes I like peaceful and relaxed activities in my free time too: reading is a great way to relax in the evening. I also like when the house is in order, I like cooking and taking care of my family.